Water Damage in Emerald Coast
911 Restoration of Emerald Coast
When you experience an unexpected water damage restoration emergency, it's important to take the time to solve it as soon as possible so the property is not further damaged.  Many water extraction emergencies, such as flooding from natural disasters, are way too large for property owners to handle on their own. 911 Restoration of Emerald Coast is here to help with flood damage cleanup and more.
Our trained technicians are IICRC certified, so you are in the best hands possible. We're available 24/7/365 for all water extraction needs.  When you need the Panama City water damage restoration technicians, they are there within 45 minutes of your call time. Call us at (850) 397-1513 and allow us to offer you a free visual inspection.

911 Restoration of Emerald Coast consists of highly trained technicians, but they also put the customer first in all possible situations as well.  The professionals understand what a difficult time this can be for property owners, so they provide an optimistic attitude for all water remediation situations. Both you and your property will be refreshed with the Fresh Start attitude, and you will be given peace of mind knowing that your property is in the best hands possible.
Our restoration technicians also offer a free visual inspection for property owners only, so there is no need to worry. In addition, our team will work with you to check if your insurance covers the flooding emergency. We work with all different insurance companies.
At 911 Restoration of Emerald City, we offer a Fresh Start with our comprehensive selection of property damage restoration services, including but not limited to:
Whether you're a Emerald City homeowner or business owner, 911 Restoration of Emerald City is your Fresh Start! We'll communicate with you throughout the entire process, help answer questions related to insurance, and restore your property to its pre-damaged condition. One of our IICRC-certified teams is dispatched within 45 minutes of your call! Contact us today, and one of our friendly representatives will assist you in finding the nearest Emerald City location.
Ken Whitlock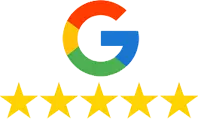 Alan Haddad is outstanding at his work. He hands down is the most professional, friendly, and honest restoration tech I have ever worked with. He was extremely quick (within an hour) when he responded to a disaster at my home and his knowledge of best solutions to the problems with water damage cannot be understated. He worked quickly to remedy the situation and stopped by regularly to check on the house and make changes as needed. He genuinely cares about doing the best job and goes the extra mile for his customers. He is a top-notch guy and I would recommend him again and again. Ken Whitlock, Panama City
Water Damage Restoration in Emerald Coast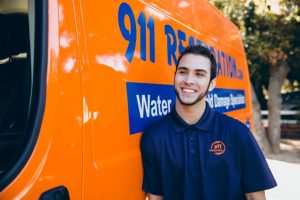 Water damage in Panama City Beach, Niceville, Destin, and the surrounding areas can come in many different forms. When living in Florida, natural disasters such as storms or heavy rains can lead to inclement conditions on the property. These flooding emergencies can be taken care of with the help of our water remediation crew.
You can trust our Emerald Coast technicians to handle all kinds of water damage emergencies with care. Our professionals are trained in all types of water removal, from black water buildup to sewage backup cleanup on the property. They can handle anything that is thrown their way, from a toilet overflow to leaks in the wall.
We utilize a variety of tools, such as hazmat suits and infrared cameras, to find any hidden damp areas on the property. It's important to leave the flood cleanup to professionals that can fully handle it through their years of experience.
Any kind of water damage is no match for our trained professionals. When you need water extraction services, 911 Restoration of Emerald Coast has you covered. Call us at (850) 397-1513 and see how we can help.

Service area map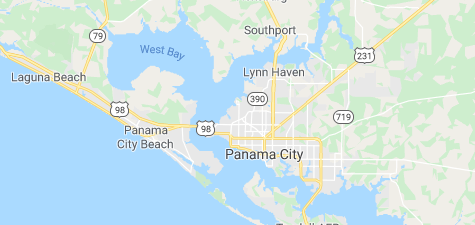 Sanitization Services & Disinfection Solutions
You can take proactive steps to limit the spread of the coronavirus through Panama City. During this global pandemic, we all have a part to play to protect our community. Limiting the spread of the virus is very important, as it is very contagious and the hospitals could be overwhelmed if too many people become ill. You can do your part by staying isolated, if at all possible. You can also focus on protecting others by keeping your property cleaned and sanitized.
The CDC and EPA have both provided recommendations for sanitization during the pandemic. The IICRC-certified crew at 911 Restoration of Panama City puts these recommendations into practice. You can contact us to set up sanitization services right now. We can provide you with commercial and residential disinfection solutions. We are ready to do our part during the coronavirus pandemic by keeping your property sanitized and disinfected.
Mold Removal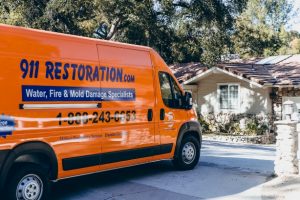 If you have flooding on your property, you might also have undetected black spores as well. These can be incredibly dangerous, even in small areas. Our technicians in Destin are trained to inspect for any fungus on the property and to remove any possible mold.
Mold growth can begin very soon after any water damage emergency, so it's important to have the restoration company inspect your space as soon as possible. In fact, in many cases, it can take less than 24 hours after a flood for 911 mold restoration to show up. It's important to take steps to prevent mold growth as soon as possible, and the professionals at 911 Restoration of Emerald Coast have you covered.
Whatever you do, don't try to mitigate a mold infestation by yourself. It can be dangerous to take care of on your own, and our staff knows exactly how to remove it.
The staff at 911 Restoration of Emerald Coast cares about your health and well-being above all else, which is why taking care of mold removal as soon as possible is so important. If left untreated, it can lead to unbearable headaches, a cough, and other uncomfortable symptoms. In addition, it can further damage the property's structure.
Don't hesitate to call us if you notice any fungus on your property from a flooded bathroom or another property flooding. The Panama City mold specialists in the Emerald Coast area will take care of it in a timely manner before it becomes a bigger issue. 911 Restoration will handle all of your mold removal needs with care today at (850) 397-1513.
Sewage Removal
One of the most difficult property disasters can be sewage overflow. If property owners in Panama City Beach and the surrounding areas aren't well-versed in natural disasters, it can be incredibly overwhelming. 911 Restoration is here to help with cleanup in Panama City.
Our techs understand the importance of timely sewage cleanup. The last thing that you want is to leave black water on your property for longer than necessary, as this can cause further issues down the line. Our staff is well-trained in any sewage cleanup and will arrive on the scene as swiftly as possible, whether you're in Destin or Niceville.
Our team will work around the clock to ensure that your property is cleaned and restored back to its normal state. We will work diligently to protect you from any harmful bacteria that may spread from sewage backup cleanup.  contact 911 Restoration of Emerald Coast today.
Fire Damage Restoration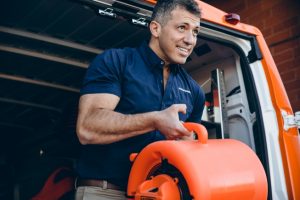 Our goal is for you to feel at ease in any kind of emergency, including water and fire damage restoration. All smoke damage to the property will be minimized with the help of trained technicians. Fire restoration professionals take care to clean up any smoke or soot left on the property. Smoke removal will be conducted as soon as possible after a fire emergency. We'll mitigate all of the damage left behind by the fire, and you'll never know it happened.  
In any fire emergency, it can be difficult to know what to expect next. The professionals recognize this is a hard time to navigate and work to preserve as much of the property as they can.
In addition, we'll remove any odors left behind in a timely manner. The fire restoration professionals conduct a full inspection of the area. We'll also look for water damage left behind by the fire department. 
They will also work with you to pack up anything that is undamaged on the property to ensure that it stays safe and dry. We'll store all of your belongings away so that you can relax while we restore everything. Call us at (850) 397-1513 and see how we can help.
Disaster Restoration
Living on the Emerald Coast, property owners are familiar with the natural disasters that can tarnish their property. Heavy winds and rains can quickly escalate, and tropical storms can all but destroy properties. 911 Restoration is here to help. When disaster hits your property, don't panic!  Call 911 Restoration, and we'll be there within 45 minutes! The remediation will be conducted as quickly as possible, and both you and your property will receive a Fresh Start.
In any kind of water damage emergency, it's imperative to leave it to the professionals. 911 Restoration of Emerald Coast serves Miramar Beach, Destin, and more surrounding areas with care.  
The last thing you want to do in a water remediation emergency is to delay the care of your property. Take action today and call the professionals in the Emerald Coast area. Call 911 Restoration of Emerald Coast today at (850) 397-1513!
Commercial Restoration
When you own commercial property, the last thing you need is a disruption to your business. Mold or water damage doesn't just affect your building. It drives away customers and profits.
At 911 Restoration of Emerald Coast, we handle all kinds of commercial restoration, and we work with your budget and schedule. Our knowledgeable staff communicates every step of the way, and we get the job done right the first time. Our goal is to save you time and money so you can get back to what matters most: running your business.
We are IICRC certified to provide you with the highest quality water damage restoration. Expect our water damage professionals to restore every nook and cranny of your home like crawlspaces and attics.
Serving the communities of Bay County,Defuniak Springs, Destin, Miramar Beach, Niceville, Panama City, Panama City Beach, Santa Rosa Beach, Walton County, Youngstown and surrounding areas.