Commercial Water Damage Restoration in the Emerald Coast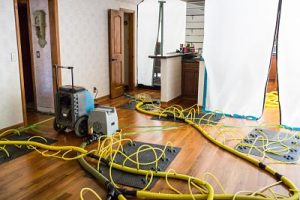 Business owners know that appearance can be the deciding factor on whether or not someone chooses to do business with you. Keeping your commercial property in tip-top shape should be a priority no matter your location, but especially in the Emerald Coast. The area is a popular tourist destination, so it is important to have eye catching appeal for those new to the area in order to keep business booming. However, there are times where disaster strikes leaving property owners searching for a commercial restoration company.
911 Restoration of Emerald Coast is available for restoration services 24/7, 365 at 850-397-1513  days per year. As a business, we know that time is often of the essence. Every minute spent restoring a commercial property is a minute lost of productivity and revenue. Examples of commercial properties that we provide commercial restoration services in Emerald Coast include:
Commercial property damage can appear in many shapes and sizes. Fire damage, mold damage, water damage and sewage backup are just a few of the services 911 Restoration specializes in. Emerald Coast business owners can rely on our experts to provide speedy water damage repairs and get them back to pre-damage condition. We also provide service for commercial roof restoration in Emerald Coast.
Your Fresh Start is just a phone call away! Call us at 850-397-1513 911 Restoration of Emerald Coast to get back to business.
The Emerald Coast's Water Damage Restoration Company
There's nothing like heading into another day at the office to find it flooded. Property flooding can occur for a variety of reasons, some of those being: a supply line break, burst pipes, roof damage, broken window or sewage backup. The initial reaction may be to freak out, but instead call the water damage restoration experts at 911 Restoration. Our IICRC trained technicians have the knowledge and experience to provide flood cleanup services, no matter the size or cause. 911 water restoration experts will arrive at the business within 45 minutes of your phone call to begin assessing the damage. Once the damage has been assessed, restoration services will be applied, meaning you will be back to pre-damage condition in no time!
Complete water damage restoration involves a lot more than just using paper towels to remove water and opening up some windows. Often times, there is more damage than what meets the eye, unless you have been trained to know what to look for. You can count on our experts to spot the small damages that have the potential of becoming larger, more expensive problems down the road. At 911 Restoration of Emerald Coast, we take flood damage cleanup seriously. Our techs use state-of-the-art equipment and water removal techniques that help keep damage to a minimum. Property owners can feel confident in our commercial cleanup services, knowing that we treat every disaster as if it were happening to our business. Call us at 850-397-1513 and please allow us to offer you a free visual inspection.

The ultimate goal is to get you back to business as quickly as possible. When issues like flooding, sewage water cleanup, ceiling damage or burst pipes occur, contact our expert technicians.
Commercial Restoration Company Who Truly Cares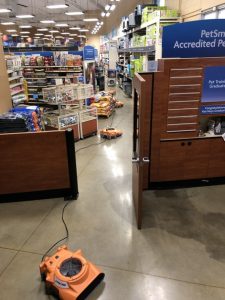 At 911 Restoration of Emerald Coast, we employ water damage experts who are knowledgeable and have extensive training in the commercial restoration field. The IICRC highly trained technicians are able to provide restoration services to a wide variety of damage, with services including:
Emergency restoration services
Burst pipe repair and cleanup
Commercial water extraction
AC leak repairs and cleanup
Carpet drying

Water removal
Whatever you may be dealing with, 911 Restoration of Emerald Coast's technicians are trained and ready to help. We know how stressful dealing with property damage can be, especially during those peak tourism months. In order to help business owners keep their stress at a minimum, our techs will provide additional services like handling your insurance claim. We will provide the necessary documents to the insurance provider and help ensure property owners get the coverage they deserve. so contact us today at 850-397-1513
Don't let your property suffer from unnecessary damage. There is a locally owned and operated restoration company ready to provide the Fresh Start you deserve. If you need commercial mold remediation and commercial sanitation in Emerald coast water or the surrounding area, contact 911 Restoration for commercial restoration services that range from: water damage restoration, fire restoration, and mold removal.
Serving the communities of Bay County,Defuniak Springs, Destin, Miramar Beach, Niceville, Panama City, Panama City Beach, Santa Rosa Beach, Walton County, Youngstown and surrounding areas.