Water Damage in Defuniak Springs
Many property owners fear burst pipes on the property, whether it is caused by natural disasters or a clogged sewage system. No matter the cause, it's important to conduct the water extraction as soon as possible. For around-the-clock water damage restoration services you can count on, contact 911 Restoration of Panama City today.
The water removal technicians are trained with years of experience, so you know you can count on them in the event of any water leak on the property. They believe in an optimistic attitude during any water extraction, so the burst pipe will not be the end of your property. For water damage restoration services in Defuniak Springs that go above and beyond, contact 911 Restoration of Panama City today.

Preventing Flood Cleanup After Burst Pipes
There are many ways to prevent a burst pipe on the property in Freeport to avoid any future water damage restoration services. Having a plumber come out to regularly inspect the property ensures that everything is in working order, even in the event of tropical storms. In addition, making sure not to flush any cosmetics items will keep the pipes running smoothly and prevent any blockage.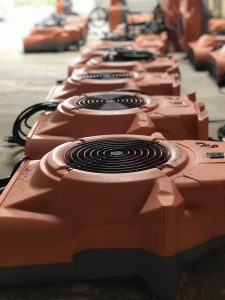 Prevention is an important step when it comes to water remediations, but sometimes the worst happens and burst pipes still occur on the property. No matter the cause, it's common to wonder whether water removal services are covered by insurance. The truth is that the technicians accept all forms of insurance, and even will work with you to find the best plan for your flood cleanup. In addition, a free visual inspection for property owners only is offered.
No matter when the burst pipes occur, the technicians are there for your flood cleanup needs. The techs are available 24/7/365, and respond to all calls within 45 minutes. You will never be kept waiting for water remediation services.
When it comes to water leaks on the property, you want to leave the flood cleanup to the professionals. The techs are IICRC certified with years of experience, so you can trust them with all of your water extraction needs. If you aren't sure who to call to fix the leak in your ceiling or other areas of the property, call the best water removal techs in the business.

After a tropical storm in Defuniak Springs, it's important to take the time to restore your property. The truth is that it's always best to leave the water extraction to the professionals. Water thrives in hidden areas, and the techs are trained to find it. The flood cleanup will be carried out in a timely manner.
If a burst pipe causes a water leak on your property, there is no need to be concerned. The techs will arrive on the scene as quickly as possible in order to minimize damage. When needed, emergency roof repair and storage services will be offered. The main goal is to keep your property as clean and dry as possible during the flood cleanup and possible mold decontamination. Call 911 Restoration of Panama City for the best water damage restoration services in the Freeport area today.
Mold Removal Services After Water Damage Emergencies
Mold is fast growing, and it can sprout on the property within 24 hours of any water damage emergency. It may seem easy enough to try to remove these spores after spotting them after heavy rains, but the truth is that they can't be removed with simple soap and water. It's important to leave the remediation to the trained technicians.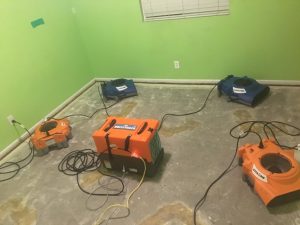 The techs are trained in all types of mold removal with years of experience. "Popcorn ceiling" will be a thing of the past after the techs are finished with the property. Whether the spores came from heavy rain or a burst pipe, the techs are trained to remove it all.
In certain instances, mold inspection may be necessary. The techs will use all the latest technology and even employ third-party testing where needed to get the most accurate read possible. This remediation will simply be a bump in the road, and both you and your property will be treated to a Fresh Start.
When looking for mold remediation services, it's important to go with inspection techs that have your best interests in mind. Our decontamination services are thorough, and the techs go above and beyond to ensure that you remain comfortable during the process. The mold inspection and remediation are carried out with your needs in mind. For mold decontamination services in Defuniak Springs you can trust, call 911 Restoration of Palm City today.
Servicing the cities of Caryville, Chipley, Defuniak Springs, Destin, Ebro, Freeport, Miramar Beach, Niceville, Panama City, Panama City Beach, Ponce de Leon, Santa Rosa Beach, Vernon and Youngstown.