Water Damage Restoration in Panama City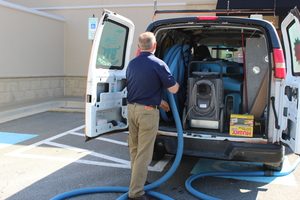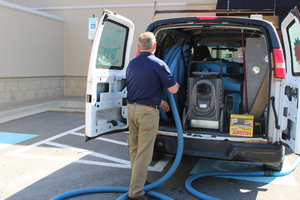 Due to their close proximity to the ocean, Panama City home and commercial property owners are no strangers to natural disasters, such as coastal flooding and hurricanes. However, building owners must be proactive about additional flood cleanup culprits, such as a pipe burst or leaking ceiling. Thankfully, city residents do not have to wait long for all of their water damage restoration needs to be solved. 911 Restoration of Panama City is committed to offering top-notch water extraction and mold removal services in a swift and efficient manner. With licensed, bonded, and insured technicians available 24/7/365, we can arrive at your doorstep within just 45 minutes of your initial telephone call to our offices. Additionally, we always put the needs of our customers first, making them feel safe and secure even amidst a disaster.

Personalized Water Damage Restoration Services that Fit Your Needs
Whether your home or office building has been afflicted with water damage or is in need of speedy mold remediation services, our experts team of experienced and educated technicians are here to solve your water damage woes. Whether you need water fully extracted from your basement or need our mold inspection pros to verify the fungus lurking inside of your walls, 911 Restoration of Panama City is here to help.
We are fully equipped with the tools and techniques to quickly and effectively remove every drop of water from your home. Being water damage restoration experts, we know that timing is everything when it comes to indoor flooding. Water acts quickly and can stain your furnishing and warp your floors within just hours of the first flooding. If you do not take immediate action, stagnant water can become a breeding ground for mold, resulting in your residential or commercial property needing mold removal.
It is imperative that you do not ignore the problem, no matter how overwhelming it can be. Call us right away and we will be at your location within the hour. It doesn't matter if you're located in Bay County or Destin, 911 Restoration of Panama City is ready to roll day or night.
Speedy service isn't the only benefit to working with us. By allowing 911 Restoration to take care of your water damage restoration needs, you will also enjoy:
A free visual inspection for property owners only

Testing and evaluating your property's structure for any damage
Leak and detection repair
Complete water extraction
Third party mold testing from a lab
Not only is our team quick, but we're sympathetic to your needs as well. We understand that having water or mold inside of your building is a stressful and frightening time, and we'll provide the support you need during this horrific ordeal. Our "fresh start" approach that we take with every single one of our clients allows us to show you the silver lining of the situation. We're not just helping you clean up your property, we're showing you a new chapter of your life.
Mold Removal Services Offered in Panama City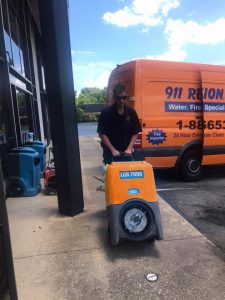 Flooding isn't the only thing that might be troubling your house or retail store after a hurricane or pipe burst. Your building may have an unwelcomed guest and may need mold remediation services too.
If water became stagnant for too long within your building, mold may have begun to grow within your walls or under your floorboards. This fungus thrives in dark, damp places and begins to grow within 48 hours of the initial flood.
Outside of your four walls, mold is harmless and helps to naturally break down organic matter. Inside your building, however, is an entirely different story. Mold will eat away at any surface it is growing on, compromising the structural integrity of your entire building. There are also serious health complications that accompany a mold infestation, such as coughing, wheezing, and heightened asthma or allergy symptoms. Mold can put your family, employees, tenants, and customers at risk.
Not only will 911 Restoration of Panama City send mold samples to a third party lab for accurate testing, we will also perform complete mold decontamination services to ensure your building is safe and sound again.
If you're in need of water damage restoration and mold removal services, call 911 Restoration right away!
We proudly service the cities of Bay City, Caryville, Chipley, Defuniak Springs, Destin, Ebro, Freeport, Miramar Beach, Niceville, Panama City, Panama City Beach, Ponce De Leon, Santa Rosa Beach, Walton County, Vernon, and Youngstown.