Mold Removal in Emerald Coast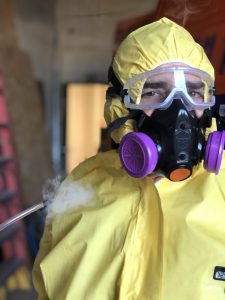 Did you know that sitting water can cause mold and fungal infestations on your property? After you've experienced a 911 water restoration, there's no time to waste. It's critical to your health and the structure of your building that you get a mold inspection immediately. Fortunately, the disaster restoration experts at 911 Restoration of Emerald Coast are here to give you the Fresh Start you deserve.
Our mold remediation specialist in Emerald Coast is available 24/7/365 at 850-397-1513 and promises an arrival time of 45 minutes or less. 911 Restoration's IICRC certified has been trained to handle mold cleanup safely and effectively. Every worker on our staff treats your property as if it were their own and is prepared to fully restore your home or business following an infestation. They go beyond basic mold removal and repair contaminated surfaces and dry structures to ensure you don't experience recurring growth.
You're not another invoice to us—you're a valued neighbor. Our mold decontamination team prioritizes your health and safety in all that they do. You can always expect compassion, transparency, and communication from us when you need it most.
If you need mold damage restoration in Emerald Coast or the surrounding area, please call us at 850-397-1513
We offer a free visual inspection (for property owners only) to create a clear roadmap to recovery so you know exactly what it takes to get your home or business back to a clean and safe environment. From there, you sit down with an expert on staff for a free insurance consultation. This is where we review your policy and uncover what services your provider covers and which costs will fall to you. We even help with the insurance paperwork.
If you think your property may have an infestation, don't wait. Call 911 Restoration for a mold inspection in Panama City, Niceville, Destin, and the surrounding areas.
24/7 Mold Cleanup in Emerald Coast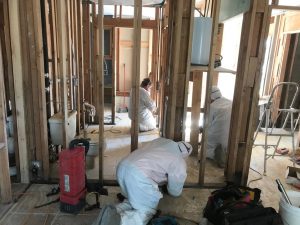 Mold growth and infestations are common after water damage, and even more so in humid climates. Most properties in Emerald coast water have required water damage restoration at one time or another. If that restoration process didn't include a mold inspection, we think it's critical that you get one now.
Once a colony has established itself in a water damaged space, its airborne spores can travel to other areas of your property and create new infestations, invading spaces that weren't originally infected by the water damage incident. This is incredibly dangerous to both your property and your personal health. In fact, according to a study conducted by the EPA and Berkeley National Laboratory, of the 21.8 million people reported to have asthma in the U.S., approximately 4.6 million cases are estimated to be attributable to dampness and mold exposure in the home.
We can't emphasize enough how vital a mold inspection is after water damage restoration. That means they know exactly how and where to search for mold growth. Call us at 850-397-1513 and allow us to provide you with a free visual inspection. We provide full-scale mold removal service in Emerald Coast.
Once your mold removal crew knows they've found every infestation, they bring in our professional tools for mold decontamination. As a certified mold remediation company, our staff draws on their extensive training to ensure a safe and thorough mold removal process. When the mold cleanup process is complete, they use professional fans to dehumidify your property's structure. The final step in your recovery is to repair and replace any contaminated materials in your home or business.
By the time we leave your property, you'd never know there was any damage. Let us help you keep your livelihood protected. Call 911 Restoration for mold removal in Panama City, Niceville, Destin, and the surrounding areas.
Your Trusted Partner for a Mold Inspection in the Emerald Coast Area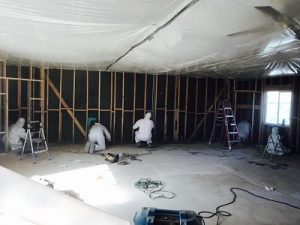 Because mold growth is so dangerous to your health and the structure of your property, it's essential that you call a certified mold remediation company for backup. You might think that an infestation is something you can handle with a home remedy, but that couldn't be further from true. This will only cost you more money in the long run. 
Our mold cleanup specialists conduct a thorough inspect to ensure that no growth goes unaddressed. In most cases, the mold you've found isn't the only colony on your property. Only trained mold removal experts can take additional measurements to prevent a repeat infestation. 
You may think mold remediation is an unnecessary expense. We have full-scale service in the mold remediation business in Emerald Coast. Call us at 850-397-1513 911 Restoration of Emerald Cost today.
Serving the communities of Bay County, Niceville, Panama City, Walton County and surrounding areas.