Water Damage Restoration in Miramar Beach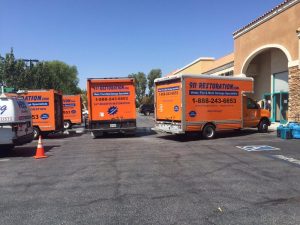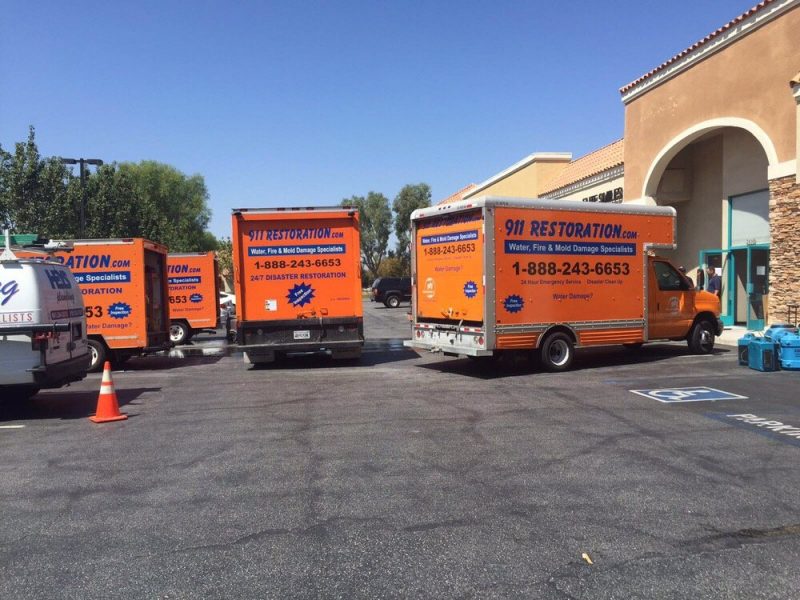 Paradise isn't a far off concept when you purchase a home or retail store building in Miramar Beach, Florida. This quaint and comfortable beach town has something for everyone and is the ideal place to raise a family or launch a business. However, there is sometimes trouble in paradise for residential and commercial property owners. As a building owner, you are responsible for every last detail of your property. If flooding happens and water damage restoration services are needed, it's on you to remedy the problem as soon as possible.
Whether it's from a pipe burst, sewage backup, flood cleanup efforts, or a tropical storm, you should never wait to start the water damage restoration process. Timing is everything and the damage could get worse and cost you more money if you sit on the issue. Thankfully, 911 Restoration of Panama City are industry experts. We will perform complete water extraction to ensure every inch of your property is completely dried, dehumidified, and water droplet free. Best of all, our team of licensed, bonded, and insured technicians has a response time of just 45 minutes. We are available day and night to fix and repair your water woes right away. Whether you're located across the street or on the other side of the county, we're here for you with swift and efficient services.
Speedy Water Damage Restoration Services When You Need Them the Most
Water damage from a flood is one of the most common plights that affect building owners in the United States. When you are in need of water extraction services, the flooding can damage your residential or commercial building in a myriad of ways, such as:
 

Physical Property Damage – Did you know that over 90 percent of damage from natural disasters is caused by flooding? If just an inch of water enters your building, it can destroy your walls, carpet, furniture, and personal belongings within just hours.
 

Health and Safety – It's never a good idea to ignore flooding and to get the water damage restoration services you need right away. Floods can put you and your building at risk with issues such as structural damage, sanitary hazards, electrical damage, and more.
 

Emotional Distress – If your property has been afflicted by water damage, it can invoke feelings of anger, stress, sadness, grief, and more.
These reasons are why you need to call the professionals right away. 911 Restoration of Panama City will be at your door within the hour of your initial phone call to effectively combat the issue. We have the tools and know-how to offer complete water extraction.
Our services aren't just thorough, they're sympathetic too. We understand the turmoil flooding can cause on your emotions. Seeing your beloved possessions damaged from water is scary and infuriating. This is why we offer quality water damage restoration services with a sympathetic touch. Our "fresh start" approach enables you to see the silver lining, and to enter a fresh, new chapter of your life.
Expert Mold Removal Services in Miramar Beach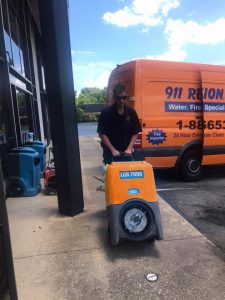 Physical damage and stress aren't the only issues that flooding can lead to. If the flood water finds its way into your walls and is left to sit, it can become a breeding ground for mold and other bacteria. Outdoors, mold is actually very helpful and breaks down organic matter. However, once inside of your home, mold can cause an array of problems, including putting your building's structural integrity at risk and cause health complications such as sneezing, wheezing, coughing, and aggravated allergy and asthma symptoms.
If you see discoloration on your walls or notice a musky odor, you may need a mold inspection and mold remediation right away. 911 Restoration of Panama City offers swift mold removal and mold decontamination services to ensure your building and wellbeing are not ever put at risk. We'll thoroughly inspect your residential or commercial building and send out samples to labs for third party testing.
Other benefits of using our mold removal services include:
   

Free visual inspections for property owners only

   

IICRC certified mold removers

   

45-minute response time

   

Locally owned and operated

   

Same-day service

   

Emergency storm repairs and boarding up

   

Third-party mold testing at professional labs

   

Leak detection and repair
 And much more!
If your home or office building has been afflicted with a flood and you need water damage restoration or mold removal services, call 911 Restoration of Panama City right now.
We proudly service the cities of Bay County, Caryville, Chipley, Defuniak Springs, Destin, Ebro, Freeport, Miramar Beach, Niceville, Panama City, Panama City Beach, Ponce De Leon, Santa Rosa Beach, Walton County, Vernon, Youngstown, and the surrounding areas.