Fire Damage Restoration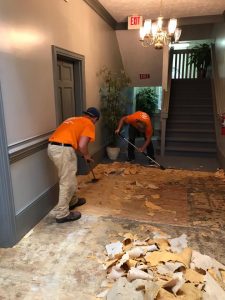 Property damage in general is stressful. But, when a fire breaks out it can be the most devastating – physically for the property and mentally for the owner. After firefighting efforts have subdued, it can seem like there's more water damage than fire damage. So, property owners go from needing fire restoration, to water damage cleanup as well. At 911 Restoration of Emerald Coast, we want property owners throughout the area to know our highly trained technicians are here for them in their time of need.
Fires are stressful, and nobody should have to deal with the damage alone. 911 Restoration is available 24/7, 365 days per year for providing you fire damage restoration in Emerald Coast. The highly trained IICRC technicians will work with property owners from start until finish, taking every step necessary to restore your peace of mind and provide a Fresh Start.
Within 45 minutes of the your call, the fire restoration experts will arrive at the property to begin assessing fire damage, water damage and smoke damage. Once the damage has been assessed, necessary services will be provided in order to get the property back to pre-damage condition. At 911 Restoration of Emerald Coast, we treat each property's cleanup as if it were our own, leaving no stone unturned and property owner's with confidence they are in good hands. call 911 Restoration of Emerald Coast at our number 850-397-1513
Contact the fire damage restoration pros on the Emerald Coast today!
Smoke and Odor Removal Services
Following a fire, the damage is far more than just structural. Smoke and soot damage can take hours, sometimes days to settle into a property. In addition, fires leave behind a distinct odor that can be extremely hard to get rid of. 911 Restoration of Emerald Coast's techs know the signs of smoke damage to look for such as damage to walls and ceiling discoloration.
As if interior damage isn't enough, smoke can also affect home appliances and cause permanent damage. In order to provide fire restoration services that Emerald Coast home and business owners can count on, the pros at 911 Restoration have the knowledge and equipment necessary to provide fire restoration and cleanup to damage of any size. Choose us as your restoration company and receive fire damage cleanup services like:
Smoke removal

Smoke restoration

Water damage removal

Water extraction

Odor removal

Emergency restoration services

Puff back cleanup

Flood damage repair

Soot removal

And more
To keep damage to a minimum, it is important to contact the Emerald Coast fire restoration crew as soon as possible. We know that getting back to normal after such a devastating accident can seem nearly impossible. But, our goal is to help you get the Fresh Start and property cleanup you deserve. The highly trained IICRC technicians will be by your side throughout the entire restoration process, as more than just a cleanup company, but as your friends. If you need fire and smoke damage restoration in Emerald Coast or the surrounding area, call us at 850-397-1513 and see how we can help you.
Flood Damage Cleanup After A Fire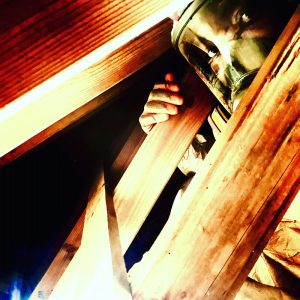 It's nearly impossible for a house fire to be put out without firefighting efforts. Although these efforts are necessary, they can often lead to more damage, which means the need for additional restoration services. Flooding and structural damage can be the result of firefighting efforts. Similar to smoke damage, the longer this water is left unattended to, the worse the damage can get. We know the amount of damage is overwhelming, and probably the last thing you want to deal with. But, a Fresh Start is just a phone call away with our fire and 911 water restoration experts in the Emerald Coast. We provide full-scale service for fire remediation in Emerald Coast.
Firefighting efforts are a common cause of water damage. It can also be caused by pipe bursts or leaking faucets as the result of fire damage. Another common culprit is sprinkler systems inside a property that go off when they sense heat from the fire. Despite the cause behind the damage, 911 Restoration of Emerald Coast has the tools, training and equipment to offer speedy water damage repair services such as:
Water cleanup

Emergency restoration

Burst pipe repair

Burst pipe cleanup

Flood damage repair

Water damage removal

Flood cleanup

Water remediation

Ceiling leak repair

Structural damage repair

Carpet drying

And more
911 Restoration of Emerald Coast is ready to give you the Fresh Start you deserve. Our technicians are highly trained and experienced to offer the best fire damage restoration services in the industry. In addition, we will work with your insurance provider to help take away some of the stress away during this time. 911 Restoration is the best service provider company in overall fire restoration companies in Emerald Coast. Call us at 850-397-1513 and please allow us to offer you a free visual inspection.

Contact the fire restoration experts today!