Water Damage Restoration in Niceville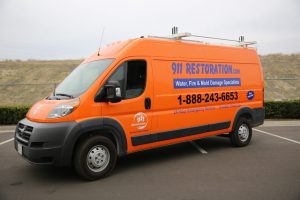 Niceville, Florida is a superb community for home or commercial property owners to settle down in. The bustling downtown and close proximity to the water gives it both big city excitement and small town charm. But there are always issues building owners must be aware of, even in paradise. Whether it's from a natural disaster such as a tropical storm or a man made cause, such as a pipe burst or ceiling leak house and retail store owners should never play the waiting game when flooding happens. When you're in need of professional water damage restoration services, it is best to call in the experts immediately. Thankfully, 911 Restoration of Panama City is here to help during times of trouble. Our team of licensed, bonded, and insured experts will be at your doorstep within just 45 minutes of your initial phone call. With water extraction and mold removal services available around the clock, we are here to lend a helping hand day or night. Just be sure to call our technicians right away so that additional damage does not occur.  call 911 Restoration of Emerald Coast at our number 850-397-1513
Locally Sourced Water Damage Restoration Services with a Smile
Indoor flooding can be caused by a variety of factors, including broken pipes, clogged sewer or drain lines, a faulty washing machine hose, and heavy rain from a hurricane or tropical storm. Whatever the culprit behind your water damage restoration needs are, 911 Restoration of Panama City is here to solve your water woes.
Floods can go to work quickly on your residential or commercial property, causing all kinds of damage to your walls, furnishings, carpet, and more. In just hours, ugly brown stains will appear on your walls and floorboards can start warping. Moving water can also weaken the structure of your building. If left unattended, water will become stagnant and become a breeding ground for mold, causing your property to need expert mold remediation services.
Whatever caused your water damage, it is critical to call in a team of water damage restoration experts in a timely manner. 911 Restoration of Panama City has state-of-the-art water extraction equipment and the expertise to efficiently dry, dehumidify, and get rid of every last drop of water within your residential or commercial building. Our 45-minute response time enables us to be at your door and get to work as soon as possible, providing you with the expertise you need during this tough time.
Additional benefits of working with our team include:
A free visual inspection for property owners only
o   Total water removal, drying, and dehumidifying
o   Complete property restoration
o   A caring and committed team
o   45-minute response time from your first phone call
o   And more!
Furthermore, 911 Restoration of Panama City offers sympathetic support to every single one of our customers, regardless of the scope of the flood cleanup job. Our "fresh start" approach helps us to help you see the silver lining of the situation. We'll help you to clean up your property so that you can begin a brand new chapter of your life. Call us at 850-397-1513 and please allow us to offer you a free visual inspection.
Mold Removal Services in Niceville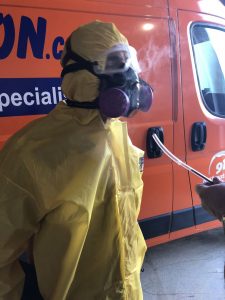 Our technicians' commitment to you doesn't just include the wellbeing of your residential or commercial building, it includes your own welfare too. If you put off getting water damage restoration services after a flood strikes, water can pool into unknown corners and crevices of your building and become stagnant, resulting in a breeding ground for mold to thrive in. Mold does much more than eat away at any surface it grows on. It also comes with a myriad of health risks, including upper respiratory infections, headaches, wheezing, coughing, sneezing, and increased asthma and allergy symptoms in young children and the elderly.
Our team of IICRC certified mold inspection and mold decontamination experts will thoroughly inspect every inch of your property for mold. We will also send a sample off to a lab for third-party testing to ensure your safety.
If you are a residential or commercial property owner living in Niceville and need water damage restoration or mold removal services immediately, call 911 Restoration of Panama City right away. Whether you're located up the road or across the county, we will be there within the hour.
We proudly service the cities of Bay County, Caryville, Chipley, Defuniak Springs, Destin, Ebro, Freeport, Miramar Beach, Niceville, Panama City, Panama City Beach, Ponce De Leon, Santa Rosa Beach, Walton County, Vernon, Youngstown, and the surrounding areas. so contact us today at 850-397-1513