Water Damage Restoration in Youngstown
Whether it is from a manmade disaster such as a pipe burst, leaking roof, or a sewage backup or from a natural one like a tropical storm or hurricane, Youngstown, Florida residential and commercial property owners always need to be proactive when it comes to the potential hazards of flooding. Thankfully, when you are in need of timely and effective water damage restoration services, 911 Restoration of Panama City is here to help. With 24/7/365 availability, our team of licensed, bonded, and insured technicians will be at your doorstep within just 45 minutes of your initial phone call to offer quality water extraction services to ensure the very last drop of water is out and that your home or office building is completely dehumidified and dried.
Neighborhood Water Damage Restoration Services with a Personal Touch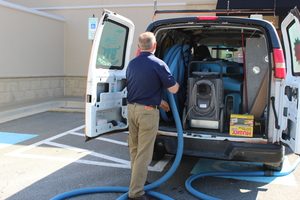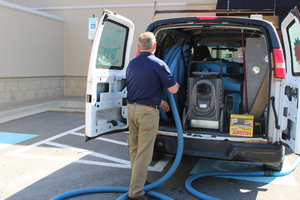 911 Restoration of Panama City is here to solve your water woes. No matter the scope of the job, we handle the issue with the same fervor with every project we tackle. We are a nationwide company that handpicks only the best water extraction and mold removal experts in your area, guaranteeing outstanding water damage restoration services when you need them the most.
Did you know that water damage is one of the worst plights to affect your residential or commercial building? It can be expensive, dangerous, unhealthy, and lead to emotional turmoil. Whatever the cause of your flooding problem, water can start taking its toll in a matter of mere minutes. If you notice there is water in your building where it shouldn't be, it is imperative to call us right away. This is critical when you have a serious influx of water and failing to address the problem will only lead to more and costlier damages.
Upon arrival, 911 Restoration technicians will find the source of the flooding and stop it where possible. This may involve repairing your walls or fixing a pipe burst. From there, we will evaluate the extend of the damages and work closely with you to find the best methods on how to proceed with insurance.
Our "fresh start" approach puts you at the center of our attention. Water damage restoration is stressful, and it is our commitment to you to not only repair your building completely, but to help you enter a fresh and brand new chapter of your life.
Some of the other benefits that accompany our professional services include:
A free visual inspection for property owners only

Emergency roof and burst pipe repairs
Testing and evaluating the structural damage of your home
Leak and detection repair
Complete water extraction
Total drying and dehumidifying of all surfaces
If your home or retail store has suffered from flooding and flood cleanup is needed, call the water extraction experts at 911 Restoration of Panama City today.
IICRC Certified Mold Removal Experts in Youngstown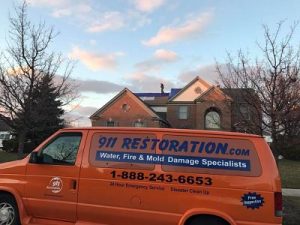 If your residential or commercial property recently needed water damage restoration services, you may also be in need of mold remediation as well. This pesky fungus thrives where stagnant water is and can lead to a myriad of problems, including health concerns and compromising the structural integrity of your building.
911 Restoration of Panama City offers expert mold inspection and mold decontamination services. We will thoroughly go through every aspect of your building to find and identify mold. We will also send off samples to a lab for accurate, third party mold inspection.
There are many signs of mold being present inside of your building, including:
 

Discoloration – The mold can reveal itself as yellow, brown, black, or green discoloration on your walls.

 

Musty Odor – Some types of mold will be accompanied by a musty smell as they are colonizing.

 

Health Effects – If you are sneezing, coughing, wheezing, or hacking more than normal, you may have mold.
If you are experiencing any of these signs of symptoms, contact 911 Restoration of Panama City right away. Not only will we fix your mold dilemma, we will also solve your water damage restoration woes!
We proudly service the cities of Bay County, Caryville, Chipley, Defuniak Springs,
Destin, Ebro, Freeport, Miramar Beach, Niceville, Panama City, Panama City Beach, Ponce De Leon, Santa Rosa Beach, Walton County, Vernon, Youngstown, and the surrounding areas.