Water Damage Restoration in Destin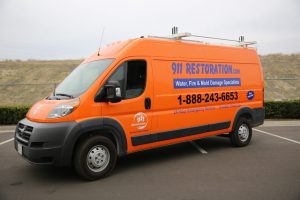 Destin, Florida is the ideal location to start a new business or raise a family. Situated near warm, coastal beaches, this quaint city has everything you need to make you feel like you're in paradise. But residential and commercial property owners are not without issues. Whether flood cleanup and complete water extraction is needed because of a tropical storm or hurricane, or the water damage restoration culprit is manmade and the result of a pipe burst or leaking ceiling, property owners need to take action fast. Luckily, 911 Restoration of Panama City is on your side and will roll up to your doorstep within just 45 minutes of your initial phone call. Our water damage restoration and mold removal services are available 24/7/365, day or night. Whether you are located around the block or across the county, our team of licenses, bonded, and insured technicians will be at your location and ready to get things done right away.
Water Damage Restoration Woes? We're Here for You!
Equipped with years of industry experience as well as state-of-the-art equipment to get the water extraction job done fast, 911 Restoration of Panama City is your go-to water extraction experts. Our nationwide company handpicks only the best talent in your neighborhood, guaranteeing that your home or office building will receive only the best care available. Our crew will arrive at your doorstep within just 45 minutes of your initial phone call and get to work on your property right away. As industry experts, we understand that time is of the essence when it comes to water damage. Sitting on the problem will only exacerbate it.
No matter how big or small the scope of the job is, we are here to get it done the right way. Our team will conduct a robust search of your residential or commercial building to ensure that no nook or cranny is left untreated. Our thorough techniques guarantee that complete water extraction will take place and that every single drop will be dried, dehumidified, and left water free.
Additionally, 911 Restoration of Panama City will work closely with you to find the best ways to proceed with insurance. During flood cleanup efforts, it can be difficult for property owners to handle other responsibilities. We understand that this is a difficult time for you and we will do our best to ensure that your water damage restoration services are covered, to give you the peace of mind you need and deserve during this harrowing time.
Other benefits of working with 911 Restoration of Panama City include:
Free visual inspections for property owners only

IICRC certified mold removers

45-minute response time

Locally owned and operated

Same-day service

Emergency storm repairs and boarding up

Third-party mold testing at professional labs

Leak detection and repair

And much more!
Swift Mold Removal Services in Destin with a Sympathetic Touch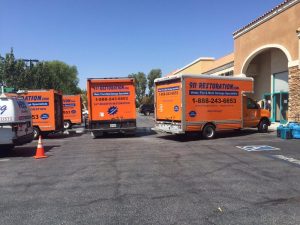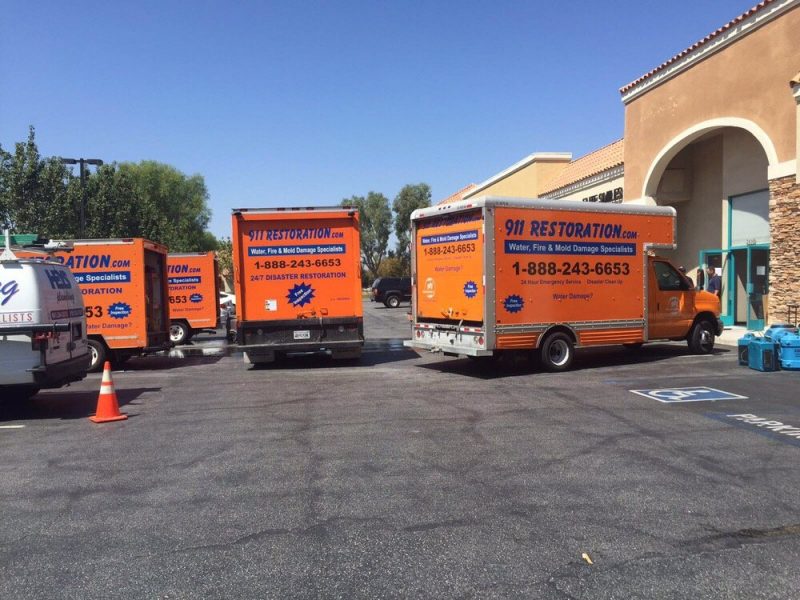 Staining and warped floorboards aren't the only issues you may have to deal with after a flood cleanup. If water has found its way into your walls and has become stagnant, you may have a mold infestation on your hands. Within just days after the initial flood problem, mold can start to grow on still water. But don't worry! 911 Restoration's professional mold remediation services have got you covered.
Not only will we perform a complete mold inspection of your home or retail store, we will also send the samples to a lab for third party testing. If we find that mold removal services are needed in your building, we will get to work right away.
Mold decontamination needs to happen as soon as possible. Not only will mold eat away at the surfaces of your residential or commercial property, but it will also cause health complications like sneezing, wheezing, and respiratory infections.
We understand that having mold inside of your building is frightening. This is why our swift mold removal services come with a sympathetic touch. Our "fresh start" approach allows you to see the silver lining of the situation, and to enter into a new chapter of your life.
If your residential or commercial building is in need of water damage restoration or mold remediation services, contact 911 Restoration of Panama City right away!
We proudly service the cities of Bay County, Caryville, Chipley, Defuniak Springs, Destin, Ebro, Freeport, Miramar Beach, Niceville, Panama City, Panama City Beach, Ponce De Leon, Santa Rosa Beach, Walton County, Vernon, Youngstown, and the surrounding areas.