Mold Removal in Walton County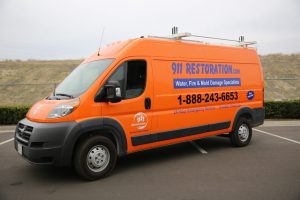 Ideally situated near the warm waters of the Gulf of Mexico, Walton County is a great location to buy your first home or open a retail store. But commercial or residential ownership is always accompanied by new responsibilities. It is your duty to protect your building from water damage. Whether manmade, such as a pipe burst or ceiling leak, or a natural disaster including a tropical storm, water damage can take its toll on your property in more ways than one. After flooding occurs, an intrusive guest can call the space under your floorboards or behind your walls its new home. Mold, a type of fungus that occurs naturally outdoors, can cause a myriad of problems when it begins growing inside your four walls. If you are in need of expert mold removal services, time is of the essence. Thankfully, the mold remediation experts of 911 Restoration of Panama City offer swift mold decontamination services around the clock. Our licensed, insured, and bonded technicians are available 24/7/365 and will be at your doorstep within only 45 minutes of your first phone call to us.
Outstandingly Fast Mold Removal Services in Walton County
Mold is a type of fungus that loves damp, dark places. Outside, it is quite useful and helps to break down dead plants, leaves, and trees. It reproduces via small, lightweight spores that travel through the air.
Whether it's slimy black spots on your basement floor or slick orange film growing on your bathroom ceiling, a mold infestation inside of your commercial or residential building can be much more than unsightly. Not only can mold be detrimental to your property's structural integrity, but it can also make you sick, especially for those that have asthma or allergies.
While some people are not allergic to mold, exposure to the fungus can irritate your skin, eyes, nose, throat, and lungs. Individuals who have severe mold allergies can suffer from shortness of breath, sneezing, upper respiratory infections, and more. This is especially true for infants and young children, senior citizens, and people with compromised immune systems or chronic lung disease.
There are several signs that you may need mold cleanup services inside your home or office building. These include:
o   Discoloration – Mold can appear as gray, black, or pastel colors on your walls, floors, or ceiling.
o   Musty Smell – When there is mold present, it may produce a musty odor.
If you're experiencing heightened asthma or allergy symptoms or notice an odd smell or staining on your walls, it's time to call 911 Restoration of Panama City for a thorough mold inspection. We understand that knowing your health may be at risk can lead to stress, anger, and fear. That's why we offer a "fresh start" approach to every mold removal service we complete. We not only want to get your home up and running again, but we also want to help you enter a new chapter of your life and see the positive aspect of a dire situation.
Other benefits of working with our team include:
o   Free visual inspections for property owners only
o   IICRC certified mold removers   
o   45-minute response time
o   Locallyowned and operated
o   Same-day service 
o   Emergency storm repairs and boarding up
o   Third-party mold testing at professional labs
o   Leak detection and repair
o   And much more!
Neighborhood Mold Remediation Services with Nationwide Support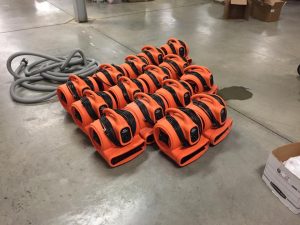 If you're seeking a company that hand picks only the best talent in Walton County, look no further than 911 Restoration of Panama City. We are also a nationwide company, providing our local team with a plethora of resources to repair your mold troubles and water extraction woes in a timely manner.
If you are a commercial or residential property owner in Walton County and need swift and sympathetic services, call 911 Restoration today. We have the experience, knowledge, and state-of-the-art equipment to fix all of your mold removal problems right away.
We proudly service the cities of Bay County, Caryville, Chipley, Defuniak Springs, Destin, Ebro, Freeport, Miramar Beach, Niceville, Panama City, Panama City Beach, Ponce De Leon, Santa Rosa Beach, Walton County, Vernon, and Youngstown, and the surrounding areas.