Mold Removal in Niceville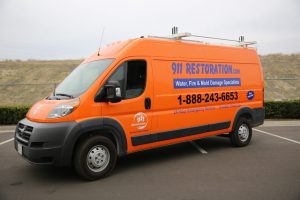 If you're seeking a charming town to buy your first home or open up a retail store, look no further than Niceville, Florida. The name says it all! With mild temperatures and close proximity to Destin beaches, Niceville is the perfect location to settle down in. But new commercial or residential property owners need to beware of certain types of problems that can strike their homes, including flooding from pipe bursts, leaky ceilings, or tropical storms. If you were in need of water extraction services recently, your building may also need expert mold removal services. Thankfully, the mold remediation professionals of 911 Restoration of Panama City are here to help. Our licensed, insured, and bonded team of certified technicians will be at your doorstep within just 45 minutes of your initial phone call. We are available 24/7/365 to quickly alleviate the mold problem and offer you sincere, speedy mold cleanup services that you can trust.
Your Neighborhood Mold Removal
Experts
While not dangerous outside and very helpful, mold can play a completely different role inside of your four walls. Not only will mold damage the structural integrity of your home by
eating away at whatever it grows on, but it will also cause a myriad of health complications, especially in elderly people and young children with asthma or allergy symptoms. Some of the health risks associated with mold include:
Coughing

Wheezing

A stuffy or runny nose

Red, irritated eyes

An itchy or sore throat

Nosebleeds

Persistent coughing

Headaches

Sinus inflammation

General fatigue
As you can see, there is a myriad of health complications associated with mold growing in your building. If you notice that you are suffering from these symptoms, or notice a musty odor or discolored patches growing on your walls, your commercial or residential building may be in need of expert mold decontamination and mold cleanup services. Luckily, 911 Restoration of Panama City can help.
We are a local company but affiliated with a national brand. That gives us the resources to expertly inspect your property and remove all mold spores effortlessly. Our mold remediation services are available around-the-clock. Call us day or night and we will arrive promptly at your door within the hour.
We aren't just swift, we're sympathetic too. We understand that seeing your property infested with mold and suffering from related health issues is a big deal. That's why we take a "fresh step" approach to every mold inspection job that we perform. 911 Restoration is here to provide the support you need and deserve during this tough time. We're here to show you the silver living of mold removal and to help you enter a brand new phase of your life.
Other benefits of partnering with us include:
Free visual inspections for property owners only
IICRC certified mold

removers

   

45-minute response time

Locally owned and operated

Same-day service

 

Emergency storm repairs

and boarding up

Leak detection and repair

And much more!
Be sure to call us today to see how we can help you!
Why You Should Call in the Mold Remediation Pros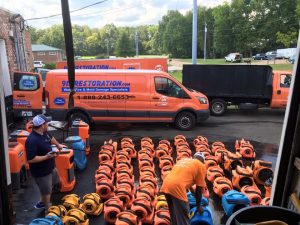 You may think that mold cleanup is a job that you can tackle yourself. You may be thinking, "Why pay somebody else to fix a problem I can solve?"
However, DIY mold removal can be tough, as well as dangerous. If mold is cleaned improperly, it can easily spread to other areas of your home or office building. If a person tries scrubbing a mold-infected area that doesn't have the correct containment setup, the spores can become airborne and spread to every nook and cranny of your building.
If your commercial building or home is infested with mold, it is always best to call in the experts. 911 Restoration of Panama City is here when you need us the most. Contact us today to get the mold out!
We proudly service the cities of Bay County, Caryville, Chipley, Defuniak Springs, Destin, Ebro, Freeport, Miramar Beach, Niceville, Panama City, Panama City Beach, Ponce De Leon, Santa Rosa Beach, Walton County, Vernon, and Youngstown, and the surrounding areas.