The Homeowners Insurance Fire Damage Restoration Insurance Process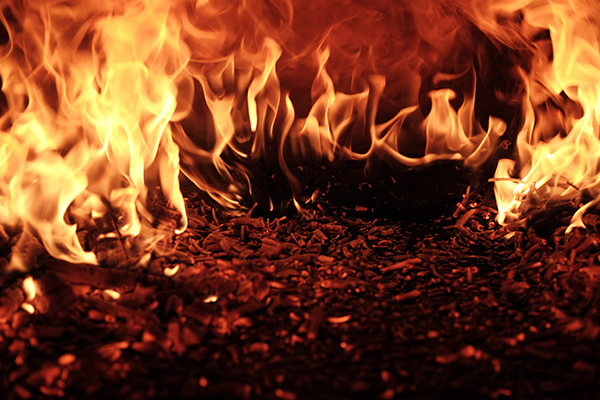 A domestic fire breaks out every
89 seconds in the US. Whether you are a tenant or an owner, fire damage insurance is essential to deal with the material and financial consequences of a fire or an explosion in your home. But what does it cover, and what are your responsibilities as an insured homeowner? Here's our answer!
Fire Damage Restoration Insurance
Fire has always been an element capable of causing large-scale damage, both to people and their property. In the case of companies, if a fire occurs, it has material consequences (equipment, furniture, and other valuable elements) and affects the people who work in the company.
That is why fire insurance is a key instrument to protect belongings since they are responsible for compensation if the assets are affected by the fire.
Most homeowners insurance policies typically cover fire damage restoration in the US and pay for repairing or replacing damaged belongings due to a fire.
Your property being your most valuable asset requires you to protect yourself and your property with a homeowners insurance policy. Also, being informed about what insurance covers and how in the event of a fire is always in your best interest!
What Homeowners Insurance Covers in Fire Damage Restoration?
The protection offered by fire insurance varies from company to company. In addition, when paying the insured, factors such as the type of policy, the claim circumstances and the declared assets influence. 
Homeowners insurance typically provides coverage for repairing your home, unattached structures and our belongings affected by the fire. It covers:
Dwelling coverage, including home structure as well as garage. Disbursements for the infrastructure lifting or restoration when it has been totally or partially affected by the fire and these actions are required to restore its initial state.

Detached structures, such as sheds, fences and detached garages

Personal property, including appliances, furniture, jewelry, clothing, etc. Here it is possible to include valuables, as long as you can prove their presence at the time of the accident.

Associated expenses: We are talking about transportation, debris removal, professional fees and other expenses related to the tasks to stop the fire, assess the damage and restore the property or the insured properties. 

In addition, a homeowners insurance policy may also cover landscaping repair in cases when fire damages trees or shrubs.
Finally, it is important to remember that to be compensated, insured homeowners must also respect certain duties, particularly in terms of fire risk prevention. NFPA 72 requires homeowners to install fire alarms in all residential accommodation. Although it is not illegal to be without it, it can affect your insurance, which means that any occupant of a dwelling as the main residence, owner or tenant, must install a fire alarm and smoke detector and inform their insurance company.
How to Report a Fire to Your Insurer?
If you are the victim of a claim, you must notify your insurer. You must notify your insurance company within five days of the incident.
You must indicate the date, time and visible causes of the loss. You must also send photos so that the insurance can have a clearer view of the damage caused. Do not hesitate, whenever possible, to attach invoices and to draw up a list of damages.
Depending on the damage, they send an expert to the scene to analyze the situation and determine the cause.
As for exceptions for compensation, they are associated with gross negligence on the part of the insured or a third party. Of course, intentional damage caused for profit is not covered either, which is why insurers evaluate the situation very well to find the causes of the loss.
Uninsured persons will not receive any compensation and must compensate for the damage caused to others unless the other party is responsible for the loss.
Fire Damage Insurance: Compensation 
In a fire claim, the insurance will make the reimbursement if this is possible. The fire with home insurance is not always supported. 
An expert is in charge of discovering the origin of the fire if you are not, yourself, able to define it. A badly extinguished cigarette a lack of maintenance (sweeping, clearing, defective electrical appliances, etc.) are all causes of the fire that can lead to partial or no reimbursement from the fire insurance.
If, according to the expert, you are not responsible for the fire, they carry out a full examination of the situation depending on their visit and the elements you can provide them. This will allow them to determine an amount of compensation. This compensation will consider the repairs of the property unless you have taken out home insurance with new equipment.
Thus, the compensation will depend on the tenant's or owner's fire damage insurance contract. The price of homeowners insurance and the guarantees impact the event of a claim.
Fire Damage Restoration Near You!
Are you a homeowner in Emerald Coast and looking for a fire damage restoration service near you? Contact 911 Restoration of Emerald Coast. The 911 Restoration of Emerald Coast team has certified and trained experts in repairing and restoring your damaged property and checking out whether your insurance covers the fire damages or not since they also work with insurance companies. Call (850) 397-1513 or visit their website for more information!