Water Damage Restoration in Ponce De Leon
Working as a property owner in Ponce De Leon comes with a lot of responsibility despite its many benefits. While being an owner gives you decision making power, it also ensures that any problems that come up are on you to resolve. One of those problems is property damage. While damage can happen for a number of reasons, there is none as destructive and common as water damage. Whether it's a pipe burst or a ruptured appliance hose, the clock is ticking on preventing additional damage from occurring. That's why our IICRC certified technicians are standing by 24/7/365 ready to get to work on any mold remediation or water damage restoration needed by our Ponce De Leon customers. Whether you live in Ponce De Leon, Defuniak Springs, Miramar Beach, or another city in the Panama City area, we promise to show up within 45 minutes ready to get to work on your water cleanup service.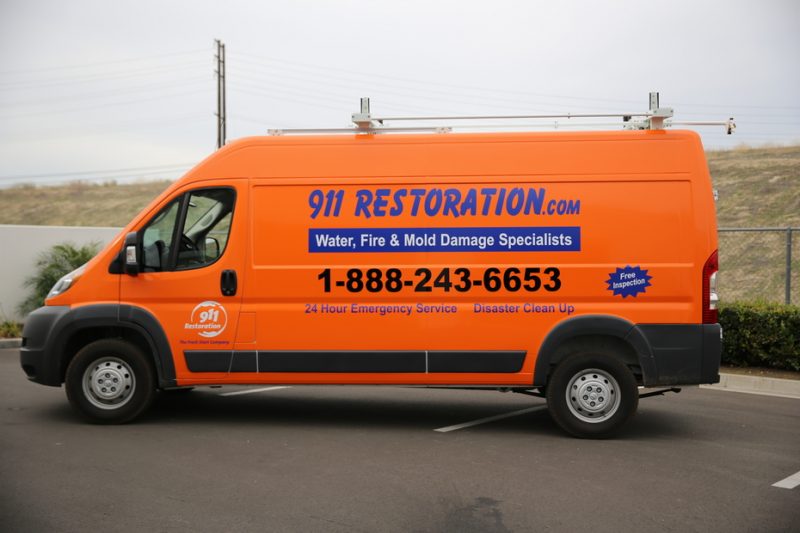 It only takes water damage as little as 24 hours or less to create a mold infestation. If the water is left alone for too long, that same mold growth can spread throughout the property. Should this happen, the only solution you can count on is professional mold removal services in addition to the water damage restoration services that were already needed. The easiest way to prevent this from happening to you is to take prompt decisive action by hiring trained professionals to get the job done correctly the first time.
As soon as you're aware of the need for mold remediation or water damage restoration call 911 Restoration. Our technicians are waiting to assist you with anything from water damage inspection to house flooding. Call today to get the Fresh Start you need to start over in Ponce De Leon and surrounding Panama City area.
Water Damage Cleanup
Water damage cleanup is a process that is simple in theory but is actually quite complex. As a result, all water cleanup services should be handled by a trained water restoration company. The good news is there are a number of these companies available in the Panama City area. Not every company offers a full range of services. For this reason, it's important to find a company that delivers a fully comprehensive approach from start to finish. That's why our IICRC certified technicians work hard to hone their water damage restoration process to perfection using a combination of ongoing training and years of experience.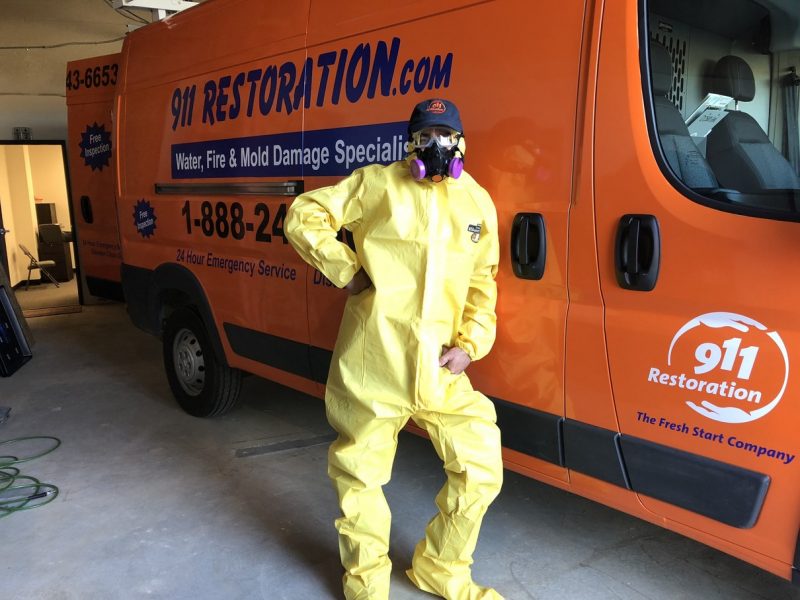 We always start with the visual water damage inspection. Upon our arrival, we put together our findings from the inspection to ensure we understand the extent of the water damage, the status of any existing mold infestation, and what repairs are required to restore the property to good as new. As soon as the inspection is complete, we can get started on our water extraction and drying process. For this step, we use nothing less than the latest water extraction equipment and commercial dryers to get the property completely dry. We follow up with any repairs needed to restore the property to good as new.
As soon as you notice or suspect mold or water damage, call 911 Restoration. We'll arrive within 45 minutes to get to work on your mold remediation and water damage restoration. Don't wait to get the Fresh Start you need to start over in Ponce De Leon.
Flood Cleanup Company
As your flood cleanup company, we're prepared to combat your house flooding at every level in an effort to restore your property to good as new. To accomplish this, we not only take on full pipe burst repairs, but we also utilize a flood cleanup process. The flood cleanup process is modified from our water restoration process to account for the high amount of water as well as the contaminants present within the floodwater.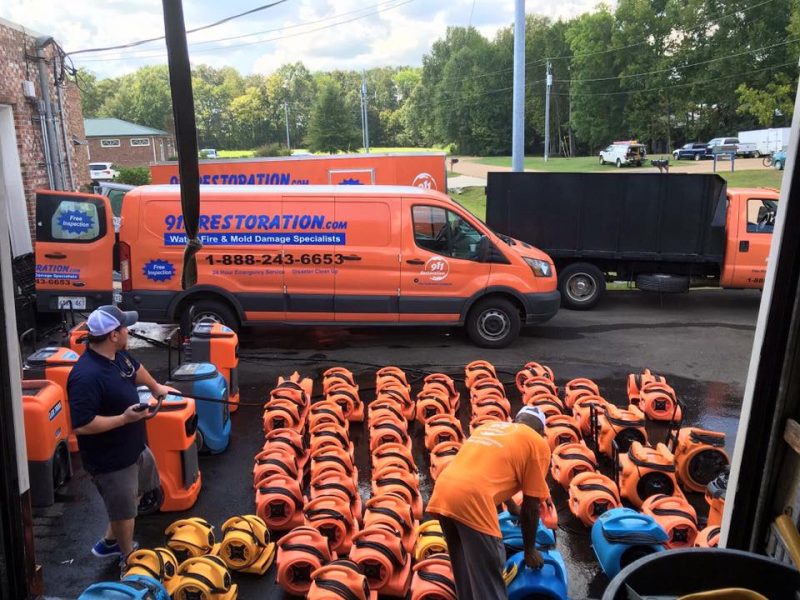 Our flood cleanup process begins with our combination of decontamination and mold decontamination. During this step, the objective is to neutralize all traces of mold and bacteria before water extraction begins. As soon as this step is complete, we can move onto our normal water damage restoration process along with any necessary repairs to help us finish the job.
Call 911 Restoration as soon as you need emergency restoration services. Get the Fresh Start you need.
Servicing the cities of Bay County, Caryville, Chipley, Defuniak Springs, Destin, Ebro, Freeport, Miramar Beach, Niceville, Panama City, Panama City Beach, Ponce De Leon, Santa Rosa Beach, Vernon, Walton County, Youngstown, and surrounding areas.