Mold Removal in Emerald Coast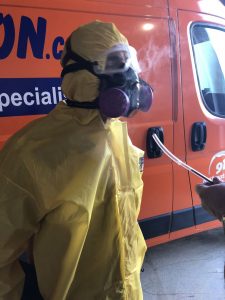 When left alone, sitting water can cause a lot more than many property owners realize. The most common cause behind mold and fungal infestations is water damage. Due to the fact that the infestations can cause serious health issues and structural damage, it is important to call a mold removal company. 911 Restoration of Emerald Coast's highly trained IICRC technicians are here to provide you mold remediation and a Fresh Start when an infestation calls your property home!
The pros are available 24/7, 365 days per year. As soon as you notice an infestation in your property, contact 911 Restoration for quick, efficient mold remediation. Initially, the techs will begin by inspecting the damage and mold. Once an initial inspection has been given, the techs will determine what mold removal services should be given to the infected area. They will wear protective gear and use state-of-the-art equipment, which can remediate even the worst infestation.  
There's no such thing as a convenient time for property damage, especially a mold infestation. At 911 Restoration, we understand the stress you may be feeling and will do whatever necessary to help you during this time. The first step in preventing infestations is awareness. Some times, we are unable to prevent these problems from occurring, so knowing the importance of getting mold removal as quickly as possible will help keep damage to a minimum. Call the mold removal techs in Emerald Coast to restore your property and peace of mind!
Mold Infestation Due To Water Damage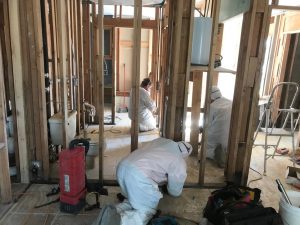 In order for mold to begin forming in a residential or commercial property, it needs to be exposed to the following: mold spores, a food source, darkness, warmth, oxygen, moisture and time. The main source for an infestation is moisture. This is why it is important to receive water cleanup when situations like home flooding or sewage backups occur.
Infestations can occur for a variety of reasons. Each factor behind an infestation is unique and will require its own mold remediation services. Knowing the key factors behind mold infestations can help property owners take precaution and prevent mold from calling your property home. A few of the common factors that can lead you to need a water damage restoration company include:
Humidity. Those who live in humid areas are at a greater risk for mold infestations. Mold can begin to form on walls, benches and other surfaces. Emerald Coast residents are no strangers to humid days, especially after it has been raining for a few days. Be on the lookout for mold during the more humid times throughout the year.

Burst or leaking pipes. Pipes are located all throughout a property. In the walls, outside, under the ground. When a pipe burst, it can cause property flooding. This water becomes the source for an infestation that may be hard to spot, especially if the pipe burst occurred in the walls.

Poor Ventilation. If your property has poor ventilation, it can create stagnant moisture where an infestation is bound to grow. In order to avoid the need for mold removal, make sure your property, especially steamy areas such as the bathroom and kitchen, are ventilated. For instance, if your bathroom gets steamy, be sure to turn the fan on or open a window while showering.

Home flooding. Experiencing a home flood is stressful alone. Add a mold infestation in the mix and your stress levels just increased significantly. 911 Restoration's pros know to look for mold infestations while providing water cleanup and flood repairs.
All in all, mold infestations are less likely to thrive without a water source. Getting high quality water damage cleanup will help keep mold infestations away and your property safe. Contact 911 Restoration of Emerald Coast when you need speedy water damage repairs and mold removal.
Mold Inspectors In The Emerald Coast Area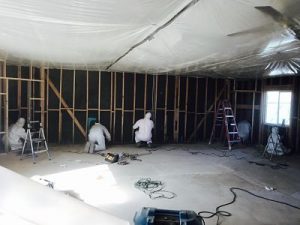 Mold infestations can cause allergy-like symptoms, discoloration on the walls, floors and other areas throughout the property and other signs that professional restoration services are needed. If you suspect mold is calling your property home, contact 911 Restoration of Emerald Coast's highly trained technicians. Our techs have the training and experience needed to offer services such as:
Structural drying and dehumidifying

Emergency disaster restoration

Water damage cleanup

Mold decontamination

Flood repairs

Mold remediation

Third party laboratory mold testing

Crawl space cleanup

Mold inspections

Carpet drying

Removal of mold behind walls

Mold cleanup

Burst pipe cleanup and repair

Emergency water removal

And many more
911 Restoration has been the chosen restoration company for many home and business owners in Emerald Coast when faced with the need for mold removal. Our close attention to detail and efficient results has helped us to establish lasting relationships with customers throughout the area.
Get the Fresh Start you deserve from a water damage restoration company you can rely on by calling today!