Water Damage Restoration in Ebro
As a property owner in Ebro, it's no surprise that the role is one filled with responsibility. It's true that ownership gives you decision-making power, but it also means that problems like property damage are on you to correct as quickly as possible. While damage can happen for a number of reasons, there is none as destructive and common as water damage. Whether it's a pipe burst or a ruptured appliance hose, this type of damage continues to build and create a bigger problem the longer you take to act. That's why our IICRC certified technicians are standing by 24/7/365 ready to get to work on any mold remediation or water damage restoration needed by our Ebro customers. Whether you live in Ebro, Ponce De Leon, Defuniak Springs, or another city in the Panama City area, we guarantee our arrival within 45 minutes ready to get to work on your water cleanup service.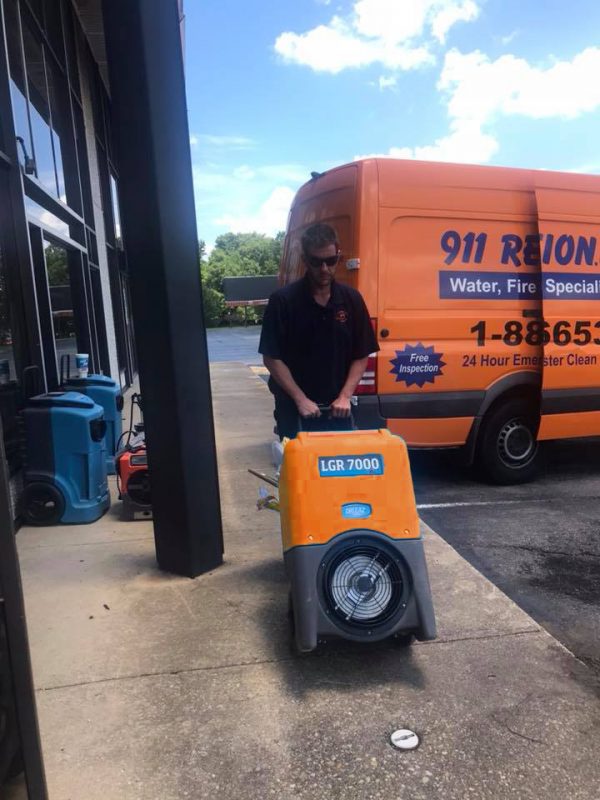 It takes 24 hours or less for water damage to begin producing mold. The longer the water continues to exist, the more the mold spreads throughout the property. When this happens, you can bet that you'll need professional mold removal services in addition to the water damage restoration services you already needed. Fortunately, this is a concern that is easily prevented. All you have to do is take prompt action and hire trained professionals that can get the job done correctly the first time.
As soon as you're aware of the need for mold remediation or water damage restoration call 911 Restoration. Our technicians are standing by ready to help you with anything from water damage inspection to house flooding. Call today to get the Fresh Start you need to start over in Ebro and surrounding Panama City area.
Water Damage Cleanup
Water damage cleanup is a process meant to be handled by a trained and qualified water restoration company. The good news is that many of these companies are available in the Panama City area including Ebro. However, not every company offers a full range of services. In addition, some companies just aren't as thorough as other companies are, which can translate to ignored steps in the water removal process. That's why the best choice is a company that provides a complete service from start to finish. Our IICRC certified technicians take their work seriously, which is why they've honed their water damage restoration process to perfection through a combination of ongoing training and years of experience.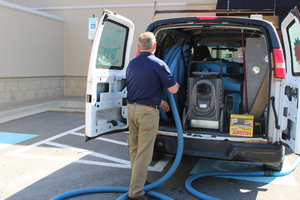 We always start with a visual water damage inspection. After our arrival, we collect our findings from the inspection to ensure we understand the extent of the water damage, the status of any existing mold infestation, and what repairs are required to restore the property to good as new. Once the inspection is finished, we can proceed to the next step, which is our water extraction and drying process. For this step, we use nothing less than the latest water extraction equipment and commercial dryers to get the property completely dry. We go a step further by double-checking our work with infrared cameras to ensure every wet spot is accounted for.
Once you notice or suspect mold or water damage, call 911 Restoration. We'll arrive within 45 minutes to get to work on your mold remediation and water damage restoration. Don't wait to get the Fresh Start you need to start over in Ebro.
Flood Cleanup Company
As your flood cleanup company, we're prepared to take care of everything from the flood cleanup process to pipe burst repairs. Our flood cleanup is a modified water restoration process meant to account for a large amount of water as well as any contaminants present within the floodwater. By committing to this focus, we ensure our Ebro customers remain safe and taken care of throughout the entire disaster restoration process.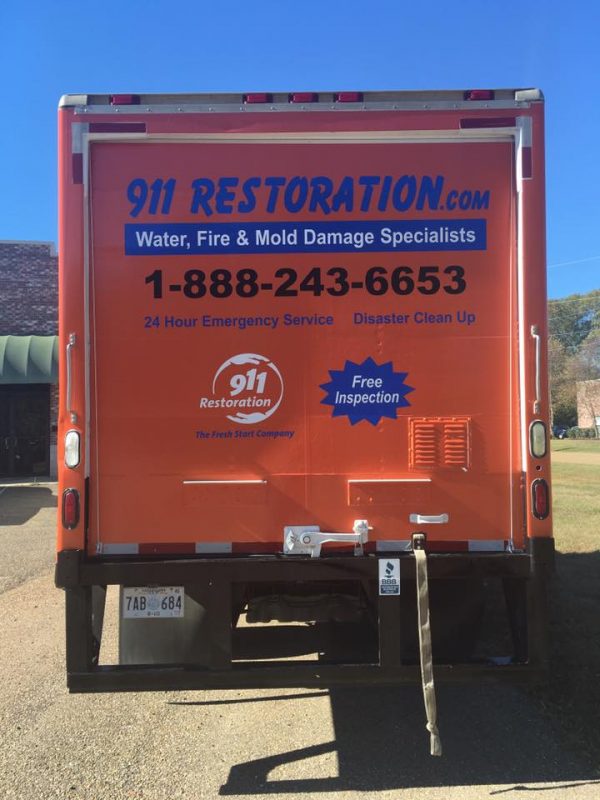 The flood cleanup process begins with our combination of decontamination and mold decontamination. We work to eliminate all traces of bacteria and mold before we can get started on the water extraction. As soon as this step is complete, we can get to work on the normal water damage restoration process along with the necessary repairs needed to finish the job.
Call 911 Restoration as soon as you need emergency restoration services. Get the Fresh Start you need.
Servicing the cities of Bay County, Caryville, Chipley, Defuniak Springs, Destin, Ebro, Freeport, Miramar Beach, Niceville, Panama City, Panama City Beach, Ponce De Leon, Santa Rosa Beach, Vernon, Walton County, Youngstown, and surrounding areas.